So you happened to buy a domain without any hosting and left it unused until you realized you could turn down that parked domain page and just run a blog. Everyone is running a blog. My mom is running a blog. How hard can it possible be?
If only it was that easy.
The part where you cheers the Cloud for being so cheap that's totally free
We live in these glorious days where the Cloud has all your data and now you trust it enough to put also your thoughts in it. It also happens to start becoming so cheap that's almost free.
You know what? You read that's totally free.
Everyone is building their startup on AWS, and they now put some effort in building a clean AWS Free Tier page.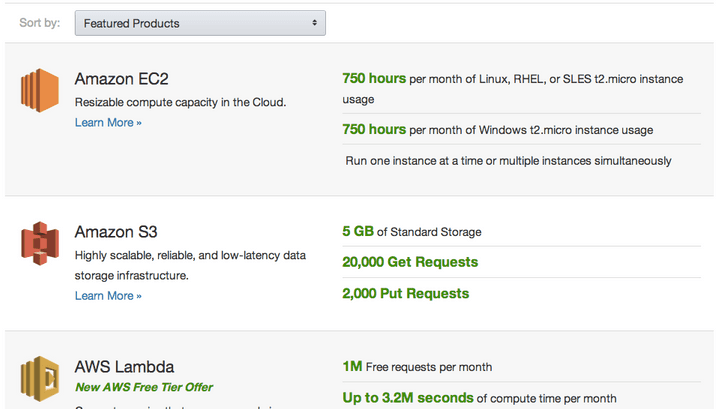 But then you realize that's gonna take maybe a bit too much time than you wanted to invest in. What's that Marketplace there? Well, it's getting late, Monday is calling.
Then it strikes you. Your friend talked about a free service built on top of AWS, he told you they'd take care of all the devops. Worry no more. Enters Openshift.
Registration was easy. Maybe too easy. You want to use your dream's email address. You want to use your own domain.
Back to the Paradox of Choice
The amount of information we're surrounded by is astounding. We're living the Information Age after all, right? And you're living it as a Dev, you're in your own Wonderland, made of new languages, automation tools, framework. And Google.
Then there you are, everyday you're stuck thinking about chosing instead of learning.
But email is still just email. Plain simple. No wait, even HTML. Ok that one was one too much, enough.
Then here comes the thought, you could try that new Pawnmail. It's free forever. No. Sorry guys, I'm gonna stick with GMail and Google Apps (author's note: it's no longer free).
They did a great job on that tutorial, simply hand them your MX records.